Peninsula Family Camping – Family Camping at its BEST!
Located on Rollins Lake in beautiful Grass Valley, Peninsula Family Camping can offer you and your family room to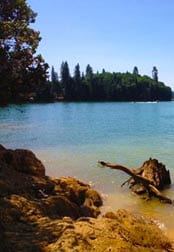 spread out. Enjoy camping and outdoor recreation like it was meant to be.
Come enjoy old-fashioned quiet family camping at its finest. With over 300 acres, surrounded by Rollins Lake, Peninsula provides a great escape to the beauty of nature, a way to re-energize and reconnect with family and friends.
With a mild summer climate, at 2200 feet elevation, we are just 30 minutes from historic Grass Valley and Nevada City in the heart of the motherlode country and just 1.5 hours from Sacramento or Reno.
Come for a weekend or stay for a week, with great fishing, water sports, boating, biking or just sitting around the campfire.
*Fire restriction may be imposed due to weather condition, PSPS events, power outages or poor air quality, at which time, campfires and charcoal fires will not be permitted.  In severe cases, propane use may be restricted as well.*